Our Team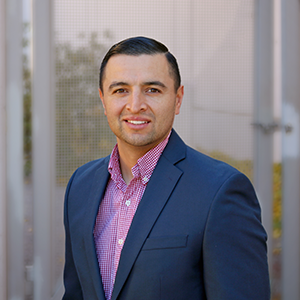 Curtis Vigil
Sr. Business Manager
Curtis has been employed with the University of New Mexico since June 2007. He earned his BA in Finance in 2006 from New Mexico Highlands University in Las Vegas, NM, where he was born and raised. As the Senior Business Manager of UNM Food, Curtis oversees the daily operational budget, as well as capital expenditures and projects within the Institutional Support Services umbrella and works closely with our Food Service contractor in managing our current contract with the University of New Mexico.
In addition to his food service duties, he also oversees the Lobo Card Office, which is tasked with providing the official credentialing to the University community. The Lobo Card Office services thousands of patrons each year, which is responsible for the University community meal plan assignments, print credit and issuing cards with pre-approved building access. As part of the National Association of Campus Card Users, Curtis and his staff are always seeking out newly installed applications, vendor performances and technology platforms to enhance the faculty, staff and student experience.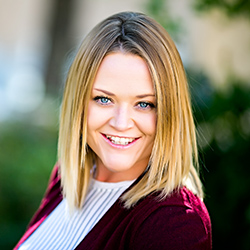 Amanda Gerard
Operations Manager
Amanda holds a BS in Hotel, Restaurant, and Tourism Management from NMSU and has spent over 15 years in various areas of the hospitality industry, including private and corporate concepts as well as higher education. Most of her professional work has focused on food and beverage management, member relations, and event planning. She has also served on various strategic planning and rebranding task forces and committees before and since joining UNM in 2013.
Amanda also oversees the University Club, a membership based club for faculty and staff, which allows her the opportunity to combine the diverse skills she has acquired in her career. She is passionate about the guest experience and is committed to delivering memorable moments to our campus community with outstanding products and services.